Boileroke!
The Boileroom, Guildford.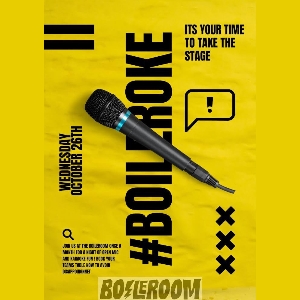 More information about Boileroke! tickets
BOILEROKE!
Join us for our monthly boileroom karaoke and open mic nights!
A fun night with an open stage for you to show off your talents. Whether it's a cover, an original song on guitar or a spoken word poem the stage is your oyster.
So come along, have some drinks and take centre stage!
Tables available to reserve (fits 4 max) or pay £1 entry on the door.