Josh Rouse & Vetiver
The Boileroom, Guildford.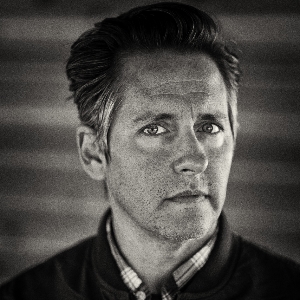 More information about Josh Rouse & Vetiver tickets
Josh Rouse
"Like a baseball player who quietly hits 30 home runs every year or a golfer who regularly finishes in the Top Ten, Josh Rouse's continued streak of excellence is easy to ignore and maybe even downplay a little" -- Tim Sendra, Allmusic.com

You don't have to work hard to enjoy Rouse's music. His songs present themselves to you with an open heart, an innate intelligence and an absolute lack of pretension. They are clear-eyed, empathetic and penetrating. Without pandering, they seek to satisfy both your ear and your understanding. The verses draw you in with telling detail, both musical and thematic, and the
choruses lift and deliver. They resolve without seeming overly tidy or pat.

Josh Rouse was born in Nebraska, and following an itinerant upbringing he eventually landed in Nashville where he recorded his debut Dressed Like Nebraska (1998). The album's acclaim led to tours with Aimee Mann, Mark Etzel and the late Vic Chestnut. The followup- Home (2000)—yielded the song "Directions" which Cameron Crowe used in his film Vanilla Sky.

https://www.joshrouse.com/

Vetiver
Vetiver is the long-running stage and recording name of San Francisco's Andy Cabic. 'Up On High' is his seventh studio album and the first since 2015. Vetiver has toured around the world on headline tours and supporting artists that include Wilco, The Shins, Fleet Foxes, Beach House, Bob Weir & Phil Lesh, and Vashti Bunyan.
Vetiver craft nuanced, understated songs that reward careful listening, building a rich duality; a space where sunshine is only a chord away from melancholy, an introspective lyric underlies an extroverted chorus and subtlety tries to be outgoing in an effort to connect the dots of life's ellipsis.
'Up On High' was recorded with longtime collaborator Thom Monahan (Neko Case, Bedouine, Fruit Bats, The Donkeys, Peter Bjorn and John, Beachwood Sparks, Little Joy). Instrumentation comes from an all-world cast that includes Eric Johnson (Fruit Bats, EDJ), Gabriel Noel (Kendrick Lamar, Father John Misty, Tyler the Creator), Dan Iead (Kevin Morby, Cass McCombs), Josh Adams (Bedouine, Wild Nothing), and Tim Ramsey (Fruit Bats, Little Wings).

http://www.vetiverse.com/