Men Without Hats
The Boileroom, Guildford.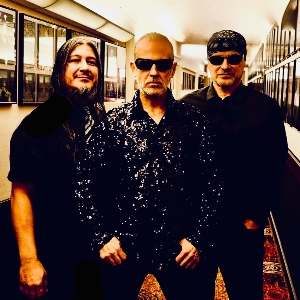 This event is for 16 and over - No refunds will be issued for under 16s.
More information about Men Without Hats tickets
MEN WITHOUT HATS…AGAIN
Led by original founding members Ivan and Colin Doroschuk, Men Without Hats have been rounded out since 2016 by industry veteran Sho Murray, and augmented on this record by Colin's daughter, soprano Sahara Sloan.
The band will release two new albums "Again part 1" in 2021 and "Again part 2", in 2022 respectively
The albums were recorded on Vancouver Island, British Columbia, on top of the Malahat Mountain overlooking the Pacific Ocean, from July 2020 to January 2021.
With a mixture of the latest digital technology and the best of the analog world (including an actual prophet 5 synthesizer that was used during The Safety Dance recording session), Men Without Hats continue their voyage into the world of synth-pop, with a sound forged in the past and hardened by their life experience and commitment to the future.
For the past 10 years, Men Without Hats have toured the world with the cream of 80's royalty, playing for crowds in North and South America, Europe, Scandinavia, Jamaica, Australia, Mexico & South Africa, in fact reaching even more people and places than the first time around. Their crossover sound and message is resonating with a new generation of fans eager to understand and appreciate the 80's influences in their own current brand of pop.
In conjunction with their 40th anniversary, Men Without Hats have had two of their songs - The Safety Dance and Pop Goes The World - inducted into the Canadian Songwriter's Hall of Fame.
Some other recent highlights include Jimmy Fallon and The Roots performing The Safety Dance on the one world concert live stream, and Alaska airlines using it as the soundtrack to their new 80's-themed advertising campaign video.
Originally from Montreal but relocated to Canada's west coast for the past 20 years,
Men Without Hats have been at the forefront of popular electronic music, creating worldwide anthems of joy and positivity that have weathered all musical styles and trends, mirroring and recounting the mysteries and challenges of the space and time we live in.
Now, as we approach the dawn of a new era, it's the perfect time to listen to Men Without Hats… again.