Microwave
The Boileroom, Guildford.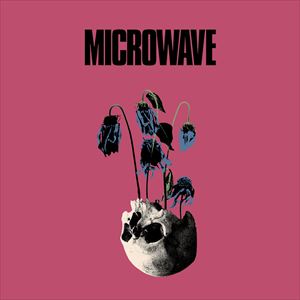 This event is for 16 and over - No refunds will be issued for under 16s.
More information about Microwave tickets
If music can serve as a release for its creator and listener alike, then Microwave's new album is sonic catharsis incarnate. Death Is A Warm Blanket is an explosion of mental and physical frustration, channelled into ten dynamic tracks that show just how powerful, gut-wrenching--and fun--loud rock music can be when it's this completely unbridled.
Vocalist/guitarist Nathan Hardy, bassist Tyler Hill, and drummer Timothy Pittard formed Microwave in Atlanta, Georgia in 2012 as an extension of friendships, school, and the local music scene. The band's earlier work (including 2014's Stovall and 2016's Much Love) naturally reflected a more youthful outlook--romances, the many anxieties of your early 20s--but also the fallout that followed Hardy's exit from the Mormon church at age 22. As Microwave began to pick up steam, Hardy underwent a sharp change in worldview fueled by the upheaval of entering adulthood, an amplified desire for new experiences after a particularly protected upbringing, and the easy access to drugs and alcohol on the road. "You're hopeful when you're younger and it made our earlier stuff a little more light at the end of the tunnel," Hardy explains. "When I left the church, it was exciting to experience all these new things but then six years go by, that wears off, you're older and you don't have health insurance, and you realize everything didn't get better."
While Microwave continued to grow and tour steadily with each release, Hardy's body and frame of mind deteriorated. His shoulder dislocated during the band's performance at the Wrecking Ball festival in Atlanta and the absence of any kind of financial safety net exacerbated his lengthy recovery from surgery. "Being in a band isn't a lifestyle that leads to comforts," Hardy says, "I was sleeping on couches. I'm a stagehand so if I can't lift anything, I can't work." Microwave began touring again, and the physical toll of being on the road furthered his sense of decline.
"I was so unhealthy...my shoulder was still weak, I was drinking way too much, my immune system was a mess. We were trying to get through sets but I would get heat-induced vertigo because my kidneys weren't working properly. I thought I was going to die or have to stop being in a band because of it." But like so many musicians, Hardy turned towards his only reliable outlet for exorcising frustration, and Death Is A Warm Blanket began to take shape.
Galvanized by a strangely motivational union of fatalism, dissatisfaction, and determination, Hardy began writing songs and slowly, but surely improving his health. The new music outlined a different version of Microwave: angrier and heavier, but still rooted in truthful songwriting and Hardy's knack for acute hooks.
"When it comes to writing music there's something liberating about feeling like you're on a sinking ship. We felt totally unencumbered by any sonic expectations and this record ended up naturally heavier because of everything that was going on."
The band teamed with Matt Goldman at Glow In The Dark Studios to capture Pittard's massive drum sounds before diving into Death Is A Warm Blanket's endless array of guitar tones at the home studio of guitarist Travis Hill (who engineered Microwave's previous albums before joining the band). Microwave put the open ended time in the studio to good use, experimenting with unusual production flourishes and instrumental textures as they honed their new direction.
The resulting album is an amalgam of everything exhilarating about loud guitars. Microwave revel in their newfound creative abandon, colliding post-hardcore aggression with '90s alternative sneer, and bleeding broodingly atmospheric verses into anthemic choruses. The band's music has always shown hints of sharper edges, but Death Is A Warm Blanket takes those loud/quiet building blocks and twists them into a snarling mass of gigantic dynamic shifts and otherworldly heaviness.
"A lot of bands I grew up with had these climactic coming of age records where the sky opens up and it all turns out ok. This record doesn't have that, but I feel like that's more honest." He adds with a bit of a laugh, "It's more like someone punching you in the stomach and knocking the air out of you." Perhaps it's that painful honesty at the center of Death Is A Warm Blanket that makes it so compelling--if the end is near, Microwave won't be going quietly.
Wallflower

Twitter ::: @ukwallflower
Instagram ::: @wearewallflower
YouTube ::: https://tinyurl.com/hztf94r
Blis.
"Hard-charging emo…waging an internal war between rhythmic and harmonic bombast, and everyone wins." – Stereogum

"guitars clash, fire and sting like faulty synapses and frayed nerve endings…it's potent stuff" – Pitchfork

"uplifting, sorrowful, and utterly riveting." – Consequence of Sound
https://blismusic.bandcamp.com/