Plastic Mermaids
The Boileroom, Guildford.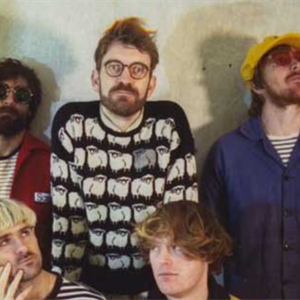 This event is for 16 and over - No refunds will be issued for under 16s.
More information about Plastic Mermaids tickets
They're surfers, they build their own effects pedals and they once sketched out the designs for a synthesiser played entirely by pigeons – but on their second full-length album, the endlessly inventive Isle Of Wight five-piece Plastic Mermaids are facing their dark side.
At the heart of Plastic Mermaids is the creative force of two brothers, Douglas and Jamie Richards, sons of a Gurnard boat-builder, who approach life like an art project, putting as much love into their band's visual concepts and staging as they have into their unique brand of psych-rock and electronica.
Plastic Mermaids' music – neo-psychedelia, chamber pop, big-scale sound-scapes and innovative electronica – has often attracted comparisons to the Flaming Lips, but it owes just as much to their own personal melting pot of influences: Zappa, Pink Floyd, Bowie, Fleetwood Mac and classical. "We were always worried about how we'd get on to playlists, how to be pigeonholed," says Douglas. "Now I've started to think, f*ck it, let it be. You've just got to love it for what it is," – a sound world that is theirs and theirs alone.