Puppetails: Grimms Scary Tales
The Boileroom, Guildford.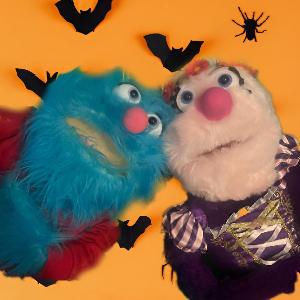 Come in your scariest fancy dress!
More information about Puppetails: Grimms Scary Tales tickets
Grimms Puppetails
Puppetails are a group of immature adults who have known eachother for years and get on very well, although they like to be rude to eachother. They have taken four of the best loved tales collected by the Brothers Grimm and have turned them into very silly versions for all the family.

Little Red Riding Hood with farts, Hansel and Gretel with a sarcastic witch, Rapunzel with another witch (although this one is very, VERY Scottish) and Rumplestiltskin. He has tiny hands. Tiny. I mean Really Tiny. And a lot of people called Graham.
Featuring some amazing hand made puppets and some slightly less amazing actors, Grimms Puppetails is totally unsuitable for all children who are nice and clean, and perfect for all children who pick their noses and wipe it on the seat afterwards.

It's also great for adults who might have forgotten these tales from their own childhoods and want to revisit them - but in a daft way. And it is daft. I mean, it's very daft. Stupid, in fact. But you'll have to come and see it.
www.facebook.com/fluff.socks