Roddy Woomble
The Boileroom, Guildford.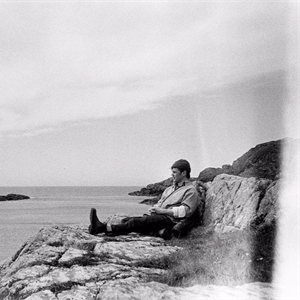 This event is for 18 and over - No refunds will be issued for under 18s.
More information about Roddy Woomble tickets
Singer Roddy Woomble achieved recognition in the late '90s/early 2000s as the frontman for Scottish rock band Idlewild, which released a handful of albums before Woomble chose to explore his options as a solo artist. Born in 1976 in Scotland, Woomble traveled extensively as a child, living in France and the United States before settling in Edinburgh to study photography. It was in Edinburgh that he met the other future members of Idlewild, joining with them to form the band in 1995. The band released five albums while shifting from a grungy, punk-rooted sound to folk-influenced rock. Building on that change, Woomble decided to take time out from the band to explore his love of traditional Scottish folk and concentrate on solo material, which led to the release of his debut, My Secret Is My Silence, in July 2006. Among the collaborators on the album were Idlewild guitarist Rod Jones, vocalist Kate Rusby, and Woomble's wife, bassist Ailidh Lennon of Sons and Daughters.
My Secret Is My Silence topped the U.K. folk charts, encouraging Woomble to return to the folk genre after the 2007 release of Idlewild's fifth album, Make Another World. This time, he partnered with two other folksingers, Kris Drever and John McCusker, both of whom shared equal billing with Woomble on 2008's Before the Ruin. Continuing his musical juggling act, Woomble switched his attention back to Idlewild, who had lost their contract with Sanctuary Records after the label was absorbed by Universal Music Group. Forced to move ahead as an independent band, they completed their next album, Post Electric Blues, and released it via the Idlewild website in June 2009. An "official" version of the album followed in December, courtesy of a new relationship with the indie label Cooking Vinyl. One month later, Woomble began writing songs for his second solo album, retaining the folksy flavor of My Secret Is My Silence while exploring a more electric sound. The resulting record, The Impossible Song & Other Songs, appeared in early 2011.
Woomble put together a new band for his solo projects -- Seonaid Aitken on violin and keyboards, Sorren Maclean on guitar, Gavin Fox on bass, and Danny Grant on drums -- and he took them into the studio to record his third solo LP, 2013's Listen to Keep. A 2014 concert by Woomble and his band (now featuring guitarist Maclean along with new members Hannah Fisher on fiddle, Craig Ainslie on bass, and Luciano Rossi on piano) was released as a limited-edition album, Live at King's Place, in August 2014. Idlewild reconvened after a hiatus, and Woomble joined them for the recording of their seventh album, 2015's Everything Ever Written, and subsequent touring. After wrapping up the cycle for Everything Ever Written, Woomble returned to his solo career, moving in a darker and more personal direction for his fourth studio effort as a solo artist, 2017's The Deluder.
Andy Ruddy
Hailing from the unsung Northern City of Bradford, Singer­-songwriter Andy Ruddy is a product of the rich, unearthed music scene in his hometown. His debut album Everything Is In Order was described as 'a strikingly ambitious, spectacular montage of contemporary indie folk' (Virtuoso sounds). Follow up album Vital Signs was released in November 2018. Both self-released albums reached the top 20 of the iTunes Singer Songwriter album Charts.