Rose Kimberley: Album Launch
The Boileroom, Guildford.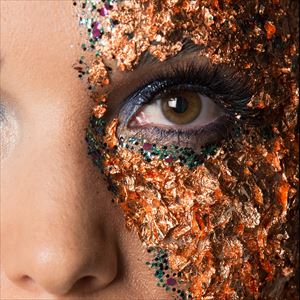 More information about Rose Kimberley: Album Launch tickets
Rose Kimberley is a Cornish singer-songwriter about to embark on a UK tour following the release of her self-titled debut album. Her sound is best described as 'trip-pop', being likened to London Grammar, Morcheeba and Zero 7; yet she doesn't create exclusively from this mould... Having had regular success with her local BBC Introducing radio station, and in 2018 receiving national attention as Artist of The Week on the Georgey Tonight Show, Rose is growing critical acclaim, beginning to reach wider audiences. An impassioned and powerful performer, complimented for her warm and earthy tone, Rose loves sharing her music and connecting with a live audience…
DIY Artist and music maker ERIKA emerged from a life coloured by the musical corners of London and Japan. Crafting beautiful and innovative pop, the mood can switch from haunting to joyous and from hope to despair from verse to verse.
LÅTE

LÅTE are a four piece band fronted by two vocalists, Jamie Ryan and Emma Male. Drawing from a wide range of combined influences, the pair have developed a vocal style in which a strong emphasis is placed on melody and harmony. The music is an eclectic stewing pot, with ingredients taken from soul, grunge, alt-rock, punk-rock, blues, funk, and folk. Jamie also plays guitar which combined with the intricate backline provided by bassist Chris Male and Drummer Craig Lewis lends a tight rhythm focused sound. Being a relatively new band forming in 2016, LÅTE have worked tirelessly throughout 2018 to hone their live sound expressing the emotion and passion that can only be drawn from songs that mean something to the writers. Having played a few small festivals this year, the band are currently promoting their debut live EP and have recently been nominated for Best Newcomer in the GSMC Music Awards.