The Primitives
The Boileroom, Guildford.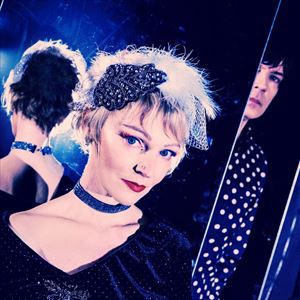 This event is for 16 and over - No refunds will be issued for under 16s.
More information about The Primitives tickets
British indie pop band the Primitives were formed in Coventry, England in mid-1985 by singer Kieron, guitarist Paul Court, bassist Steve Dullaghan, and drummer Pete Tweedie; after a handful of gigs Kieron was replaced by vocalist Tracy Tracy, a peroxide-blonde bombshell whose presence inspired a more melodic approach, which earned the group inevitable comparisons to Blondie. The Primitives' debut single, "Thru the Flowers," appeared on their own Lazy label in 1986 and was quickly followed by radio sessions for Janice Long, Andy Kershaw, and John Peel. Their second effort, "Really Stupid," preceded the band's first European tour, with "Stop Killing Me" appearing in early 1987. Tweedie was dismissed from the group (allegedly for mistreating Tracy's cats) prior to the Primitives' signing to major label RCA, and with new drummer Tig Williams the group recorded its 1988 debut LP, Lovely, scoring a major U.K. pop hit with the masterful "Crash." After completing an American tour, Dullaghan exited the lineup, with bassist Paul Sampson stepping in for 1989's Pure; the album failed to re-create the success and excitement of its predecessor, however, and when 1991's Ian Broudie-produced Galore met a similar fate, the Primitives disbanded.
Tragedy brought the band back together in 2009 when bassist Steve Dullaghan passed away. Tracy, Court, and Williams re-formed the band (with Raph Moore on bass) to play a couple of shows in October of that year. Things went so well that they decided to make a true comeback, launching a 2010 tour of England and even a show in New York City. They returned to the studio with original producer Paul Sampson and soon released a four-song EP of newly written songs (Never Kill a Secret) in 2011 and an album of covers of obscure female-fronted songs from the '60s (Echoes and Rhymes) in 2012. Both were released by Spanish label Elefant and showed that the band still had plenty of charm left, even after two decades. Not content to call it quits, the trio of Tracy, Court, and Williams began work on a new album with Sampson on bass guitar and in the producer's chair. Featuring all original material that harked back to their classic sound, their fourth LP, Spin-O-Rama, was released by Elefant in October of 2014; two songs from the album ("Purifying Tone" and "Lose the Reason") were remixed by the Argentinian group Modular in 2015. The four-song single New Thrills was released, again by Elefant, in 2017.